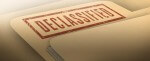 I'm Simpson…Gregory F Simpson, Agent In Engagement.  Below is the latest intelligence briefing on employee engagement. Follow @agtinengagement to stay current with the latest updates.
"These assets have been declassified and should be distributed to fellow "Agents" for review."
SPOTLIGHT ARTICLE
Harvard Business Review: "Over the past few decades, a great deal of research has shown that leaders play a significant role in helping employees understand why their roles matter. Furthermore, the leadership characteristics that enable these cultures of meaning and purpose to engage employees are a reflection of a leader's personality — which has been proven to have a strong impact on team and organizational performance. In particular, research suggests that there are four key personality characteristics that determine leaders' ability to make other people's jobs more meaningful."
---
OfficeVibe: "Despite the annual review occurring only once a year, its looming presence has lasting, residual effects on employees' day-to-day mentality. More often than not, it infects the culture of an organization. It generates a mindset in employees that dictates the way they work, focused on external rather than internal motivators. It's a mindset founded on the premise of fear, and where fear exists, innovation and growth become stunted. We sat down with Kahina Ouerdane and Joanna Awogni, the visionaries at the helm of GSOFT's Culture & Organization team. They explain in an interview why our organization has decided to go against the grade and cut out the annual review from our feedback cycles, for good."
HR Bartender: "At this point, I think we all know it's important and companies need to focus on it. But it's also important to understanding that engagement isn't necessarily the goal." "What I mean by that is the goal should be what engagement creates."
Reflektive: "So what are the keys to implementing change and orchestrating a smooth transition? We'll examine the five main ingredients to change management."
Maritz Motivation Solutions: "The utter explosion of digital content presents countless opportunities for learning. Start here to narrow down your search each week in the often overwhelming landscape of employee engagement thought leadership!"
Allen Communication: "Learn about the latest in employee engagement within various industries. This week's influential authors look at the importance of online learning and employee engagement surveys and how to use both of them to improve engagement."
Marshall Goldsmith: "In a recent interview with highly respected Conversational Intelligence®, We-centric Leadership, Neuro-Innovation expert and Marshall Goldsmith 100 Coach winner, Judith Glaser, Judith asked me to share the advice Peter Drucker (Father of Modern Management) gave me about how to impact decision makers."
Bamboo HR: "HR professionals and other business leaders everywhere wonder (sometimes obsessively) how to drive more engagement among their people. As ethereal as the concept can sometimes feel, there are real insights HR professionals can gain today that, when applied, lead to increased engagement. In fact, our very own VP of Thought Leadership, Rusty Lindquist, loves sharing those insights. That's why he recently participated in a webinar with Greg Harris, CEO at Quantum Workplace; Angela Hills, CRO at Cielo; and author and speaker, Joe Gerstandt. Taking data based on Best Places to Work, together they discussed five troubling employee engagement trends and provided nugget after nugget that business leaders can apply to increase employee engagement in their organizations. Here are our some of our favorite takeaways from their conversation."
Bonusly: "Data and analytics are the next big thing in HR, but do you really know how to implement your findings in meaningful ways?" "In this post, we'll review what you need to know about data analytics, what data analytics has already taught us about people practices, and how you can leverage the power of people data without an advanced degree in statistics."
Globoforce: "Hiring for culture fit means ensuring that both the organization and the new employee realize a right decision has been made and both sides have all the necessary information as they enter what can be a wonderful and fulfilling future together."
Fellow Agents, what are your thoughts on this intelligence? What do you have to add?  What other sources should be consulted? Make entries in the comments log below.
Let's Engage! 
I'm Agent in Engagement Simpson…Gregory F Simpson.
Employee engagement is a critical mission. I hope I can count on your help! Subscribe to the RSS Feed to receive the latest intelligence/insights and/or register to make entries in the comments log.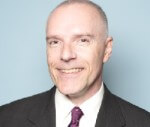 You can follow me @agtinengagement.
Email me at g…@a…t.com.
Connect via LinkedIn at LinkedIn.com/in/GregoryFSimpson.
Learn more about me at gregoryfsimpson.com.
P.S.  First contact? Welcome to the Agent In Engagement community. Explore and join fellow employee engagement operatives in targeting a known thief – alias: Disengagement. Together we can bring this thief to justice and make the world a better place for all companies and their employees.
Other recent Agent in Engagement data/reports by Agent Gregory F Simpson: