I'm Simpson…Gregory F Simpson, Agent In Engagement.  Below is the latest intelligence briefing on employee engagement. Follow @agtinengagement to stay current with the latest updates.
"These assets have been declassified and should be distributed to fellow "Agents" for review."
SPOTLIGHT ARTICLE
Greenhouse: "In Part 2 (this post), I'll share: 1) A quick refresher on ELTV; 2) How we used ELTV to refine our onboarding metrics; 3) Some of our learnings from that process."
---
Impraise: "Surveys should not just be about checking the pulse of your workplace, they should be about constantly trying to improve it. Many companies are now using employee surveys to generate their own People Analytics, allowing them to gain deeper insights into their company's culture and better inform how they design their employee experience."
TinyPulse: "Here's an infographic from CIPHR that offers some essential tips on how to be a good manager."
Globoforce: "WorkHuman 2017 speaker and best-selling author Adam Grant has some ideas that might surprise you. We recently talked with Grant about his new book, Originals: How Non-Conformists Move the World. In the first part of our conversation below, we discuss procrastination, combating groupthink, and why you should start hiring for cultural contribution as opposed to cultural fit."
ThanksBox: "We sit down with Mairi Probin, to talk about winning the number one spot in Best Big Company to work for in the UK (in 2012 and 2014), how to build an effective engagement strategy and some of the common things that trip people up. Learn what it takes to secure the number one spot of the Best Companies List, along with top tips to boost employee engagement in your organisation."
Allen Communication: "Learn about the latest in employee engagement within various industries. This week's influential authors look at some examples of companies with good engagement, as well as different methods to improve engagement."
OfficeVibe: "We all know that micromanaging is bad. Employees become unmotivated, it's a waste of time for everyone involved, and employees never grow. But of course, as a leader, you can't never check in with your employees and let them do whatever they want, there has to be some control. So managers are in a tough spot. How do you balance the two? How do you walk that very delicate line and keep your team in check while not looking like a micromanager?"
LinkedIn Talent Blog: "To help companies get started today, I'm excited to share over 50 of the ways we've invested in diversity and inclusion at Lever. Understandably, every team worries about headcount, budget, and bandwidth, but diversity and inclusion should – and more importantly, can – be a priority in resource-strapped companies."
HR Executive Online: "Despite good intentions, employee-engagement programs seem to be falling short of their promise, and end up engendering frustration and, far worse, cynicism among the workforce."
Harvard Business Review: "Our study, published in Human Resource Management Journal, examined the extent to which each payment scheme was associated with employees' experience of well-being, as measured by job satisfaction, organizational commitment, and trust in management. It also explored the relationship between the schemes and employees' experiences of high work intensity and how this might explain any undesirable influence of incentive pay on well-being."
Fellow Agents, what are your thoughts on this intelligence? What do you have to add?  What other sources should be consulted? Make entries in the comments log below.
Let's Engage! 
I'm Agent in Engagement Simpson…Gregory F Simpson.
Employee engagement is a critical mission. I hope I can count on your help! Subscribe to the RSS Feed to receive the latest intelligence/insights and/or register to make entries in the comments log.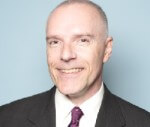 You can follow me @agtinengagement.
Email me at g…@a…t.com.
Connect via LinkedIn at LinkedIn.com/in/GregoryFSimpson.
Learn more about me at gregoryfsimpson.com.
P.S.  First contact? Welcome to the Agent In Engagement community. Explore and join fellow employee engagement operatives in targeting a known thief – alias: Disengagement. Together we can bring this thief to justice and make the world a better place for all companies and their employees.
Other recent Agent in Engagement data/reports by Agent Gregory F Simpson: