I'm Simpson…Gregory F Simpson, Agent In Engagement.  Below is the latest intelligence briefing on employee engagement. Follow @agtinengagement to stay current with the latest updates.
"These assets have been declassified and should be distributed to fellow "Agents" for review."
SPOTLIGHT ARTICLE
Harvard Business Review: "What do we really know about the measurement of leadership potential? Here are some critical findings."
---
Tiny Pulse: "[I]f your employees aren't as engaged as they could be, these eight researched-back tips from WebpageFX can help."
Forbes: "In almost every message that is sent from one person to another, there are two pieces of critical information. One piece is the content of the message itself. The other piece of information is a statement about the communicator's relationship with the recipient of the message."
Fast Company: "Do the people in your office trust you? Maybe not as much as you think they do."
Forbes: "I recently had the opportunity to speak at the Singularity University Summit in San Francisco on The Future of Work. After months of research on the topic, reading dozens of books and articles on AI, robotics, and economics, I came to a simple conclusion: the future of work is already here. And we all have to deal with it."
Reward Gateway: "The workplace is the primary channel organisations can use to engage employees. In fact, workplace satisfaction correlates highly with engagement; the most engaged employees rate their workplace in the 90th percentile."
Office Vibe: "[W]e put together an employee engagement ROI guide to give you all the tools you need to make a strong case and be able to invest where it counts the most: your people."
Entrepreneur: "To maintain a culture that hosts a happy workforce, it's important for everyone to be on the same page. Here are some ways HR and leaders can bridge the management-employee gap."
Everwise: "What is radical candor? According to Scott, this means "creating bullshit-free zones where people love their work and working together." Scott also describes radical candor style management as two intersecting qualities: care personally about your employees and challenge them directly (honest and truthful communication style)."
Hppy: "How can employers give their staff a boost and get them engaged in their work? The infographic by MyWorkNinja, a service that connects people with ICF certified executive coaches, shows how leadership coaches can empower employees with the tools they need to set personal and professional goals, develop new skills, and achieve a better work-life balance, all through individualized career development strategies."
Fellow Agents, what are your thoughts on this intelligence? What do you have to add?  What other sources should be consulted? Make entries in the comments log below.
Let's Engage!
I'm Agent in Engagement Simpson…Gregory F Simpson.
Employee engagement is a critical mission. I hope I can count on your help! Subscribe to the RSS Feed to receive the latest intelligence/insights and/or register to make entries in the comments log.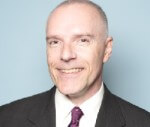 You can follow me @agtinengagement.
Email me at g…@a…t.com.
Connect via LinkedIn at LinkedIn.com/in/GregoryFSimpson.
Learn more about me at gregoryfsimpson.com.
P.S.  First contact? Welcome to the Agent In Engagement community. Explore and join fellow employee engagement operatives in targeting a known thief – alias: Disengagement. Together we can bring this thief to justice and make the world a better place for all companies and their employees.
Other recent Agent in Engagement data/reports by Agent Gregory F Simpson: