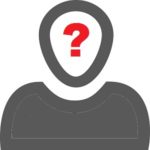 Being an Employee Engagement Operative requires that you assume many roles. Often you must switch between roles to remain "in character." Below are 22 personas you need to adopt as an employee engagement operative. The deeper you go within each persona, the more effective you'll be in engaging your employees, coworkers, and other stakeholders.
The 22 Employee Engagement Personas
Artist – Has a vision and works toward achieving it. Has the ability to combine sometimes disparate ideas in order to make a statement. Creative.
Author – Has the ability to translate the complex into easily understandable language. Processes a strong vocabulary to communicate with people of all levels.
Business Developer – Has a detailed understanding of the product and is skilled in negotiation. Understands how incentives can be used to achieve the objectives.
Coach – Is objective, balanced, patient, firm, and realistic.
Community Activist – Approaches change from the bottom-up and from the inside-out. Has a vision of the future state and recruits others to join in their efforts to affect change.
Connector – Knows many people and helps bring people together based on commonalities.
Customer – Connected, in-the-know, and demanding.
Electrician – Is hands-on, well-trained, and is responsible for providing the energy that powers a company.
Employee – Has the skills, education, and experience to perform in their position. Understands the goals of their company and how they can contribute to its success. Simultaneously, they develop their skills and abilities as well as gain experience.
Gardener – Enriches the foundation, plants seeds, nurtures growth, and harvests the results to provide sustenance to others.
Health Care Worker – Put their patients' needs first, want to help people feel better.  They listen to their patients, empathize, and provide information in a simple, understandable manner.
Ideator – Has the ability to generate, develop, and communicate new ideas.
Leader – Unselfishly shapes people, groups, and organizations. Serves as a guide toward a future vision that focuses on what is best overall.
Manager – Is a person who controls and manipulates resources in order to achieve the goals of a company, group, or team.
Mechanic – Is able to diagnose a problem/issue and resolve it within a given timeframe and budget.
Mentor – Provides support and wisdom to others based on their own experiences.
Plumber – Has the ability to help things flow without getting backed up.
Project Manager – Consistently deliver, on time and within budget, assignments that meet or exceed stakeholders' expectations.
Psychologist – Has a passion for helping others and is fascinated by what makes people tick.
Public Speaker – Has the ability to speak to audiences of any size. They know their audience, tailor their talk to that audience, engage the audience, and call people to action.
Salesperson – Possesses product/service knowledge and skills to be able to convince customers to buy. Use communication skills to build rapport.
Teacher – Has a broad knowledge of subject matter and is enthusiastic and caring in their approach. Has a desire to make a difference in the lives of other people.
What are your thoughts on these personas as they relate to employee engagement? What are some other personas that should be included?
Let's Engage!
I'm Agent in Engagement Simpson…Gregory F Simpson.
Employee engagement is a critical mission. I hope I can count on your help! Subscribe to the RSS Feed to receive the latest intelligence/insights and/or register to make entries in the comments log.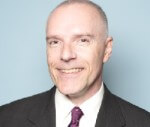 You can follow me @agtinengagement.
Email me at g…@a…t.com.
Connect via LinkedIn at LinkedIn.com/in/GregoryFSimpson.
Learn more about me at gregoryfsimpson.com.
P.S.  First contact? Welcome to the Agent In Engagement community. Explore and join fellow employee engagement operatives in targeting a known thief – alias: Disengagement. Together we can bring this thief to justice and make the world a better place for all companies and their employees.
Other recent Agent in Engagement data/reports by Agent Gregory F Simpson: