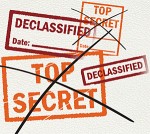 I'm Simpson…Gregory F Simpson, Agent In Engagement.  Below is the latest intelligence briefing on employee engagement. Follow @agtinengagement to stay current with the latest updates.
"These assets have been declassified and should be distributed to fellow "Agents" for review."
SPOTLIGHT ARTICLE
allthingsIC: "How do you measure employee engagement? If your 2017 plans include increasing your knowledge of employee engagement and finding examples of who's doing what, you're in the right place."
---
Quartz: "That [Zappos CEO Tony]Hsieh would tap [Brene] Brown to rally his troops is out of step with his management philosophy. Hsieh doesn't believe in vulnerability for himself ("vulnerability implies you're insecure about something," he explained to Quartz) and has reorganized his company under a system, Holacracy, that has been criticized for putting a disproportionate focus on process. In fact, the system is pushing Zappos employees to operate in a way that goes against their very human nature."
Allen Communication: "Learn about the latest in employee engagement within various industries. This week's influential authors look at some real world engagement examples, as well as a few different ways to look at engagement.
Cornerstone: "Jason Fried is a software entrepreneur and co-founder and president of Chicago-based collaboration software Basecamp. Fried is also the co-author of the book Rework, a reimagining of the way we work and create. In his TED talk, Fried asks audiences to consider why people can't seem to get work done at work, and what unconventional solutions we can create for the problem. Watch the video below and read on for four key takeaways from his talk."
Podomatic: "Melcrum recently collaborated with EdelmanENGAGE to produce a study into Global Employee Engagement. So, this webinar will firstly share some of the key insights and findings from this study, exploring current practices, trends and approaches to engagement surveys. We'll then move from insights into actionability to help you tackle some of your key engagement challenges."
Globoforce: "What do these [16] posts tell us? For one, they highlight the fundamental shift in focus from human capital management to creating a more human employee experience."
Culture University: "The interest in culture continues to grow but this growth comes with a proliferation in over-simplified and incorrect information about culture and culture change. CultureUniversity.com launched in 2014 to cut through this misinformation and it has grown to be a great resource for leaders and change agents to learn about organizational culture. Over 30 organizational culture enthusiasts and experts shared their insights in 2016. 10 posts garnered the highest traffic and my personal top insight from each post is captured in the list below."
EBN Magazine: "[T]echnology can only take you so far. Engagement is dependent on a very complex set of factors, which include an employee's working relationships with peers and managers, career support, connection with the company's culture and mission, pay and benefits, development opportunities and so on. It doesn't magically appear by implementing the latest and greatest technology tools. Rather the role of these tools is to help create an environment that today's employees expect, which then allows true engagement to occur."
HC Online: "In part 1 of a 3-part series, Nigel Purse outlines how HR can build a business case to help position engagement at the top of the CEO's agenda."
15Five: "These 16 phenomenal blogs, influencer interviews, and other media from 2016 offer an opportunity to reflect on many of the important transformations that the business world has experienced this year. Some were produced by our team and others by external thought leaders. The topics range from increasing employee engagement, to shifts in performance management strategy, to technology trends."
Fellow Agents, what are your thoughts on this intelligence? What do you have to add?  What other sources should be consulted? Make entries in the comments log below.
Let's Engage! 
I'm Agent in Engagement Simpson…Gregory F Simpson.
Employee engagement is a critical mission. I hope I can count on your help! Subscribe to the RSS Feed to receive the latest intelligence/insights and/or register to make entries in the comments log.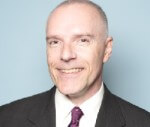 You can follow me @agtinengagement.
Email me at g…@a…t.com.
Connect via LinkedIn at LinkedIn.com/in/GregoryFSimpson.
Learn more about me at gregoryfsimpson.com.
P.S.  First contact? Welcome to the Agent In Engagement community. Explore and join fellow employee engagement operatives in targeting a known thief – alias: Disengagement. Together we can bring this thief to justice and make the world a better place for all companies and their employees.
Other recent Agent in Engagement data/reports by Agent Gregory F Simpson: