I'm Simpson…Gregory F Simpson, Agent In Engagement.  Below is the latest intelligence briefing on employee engagement. Follow @agtinengagement to stay current with the latest updates.
"These assets have been declassified and should be distributed to fellow "Agents" for review."
SPOTLIGHT ARTICLE
Capterra: "Instead of making you suffer through another zillion-item list, I'm going to do something different. I've scoured HR and talent management blogs, websites, and e-books so that you don't have to, and I've condensed all the best advice into eight rock-solid umbrella tips, presented for your reading pleasure in no particular order. They're left unranked because it's so hard to say which tips will work best due to the variety of company cultures out there. I've also offered three suggestions for ways to put each tip to work, because not every small business HR manager has the same level of control or influence over their company's budget, planner, and employees."
---
Tiny Pulse: "My goal is for you to understand the fundamental reason the very best managers reach the top and leave everyone else in the dark. I want you to understand how they are able to maximize the talent potential of their teams, regardless of what company they join. By itself, understanding how the best do it won't make you and your organization awesome. It's a mere thought, after all. If you want to be like the top managers, you need to dedicate many hours of careful collaboration and experimentation with your team, all guided by the idea of employee engagement.
Greenhouse: "A common question I'm asked by colleagues in Recruiting, Human Resources, and People Operations is: How do you actually do interview training? First, the fact that you're planning interviewing training is great! Training your interviewers is a super important—and far too often overlooked—piece of a great hiring system. Well-trained interviewers protect your company from unintentional discrimination, ensure a consistently positive process and result in better hires."
New York Magazine: "A new book — Peak Performance — claims to offer the recipe for success. Authors Steve Magness, a coach of top runners, and Brad Stulberg, who writes about the science of human performance (for Science of Us and elsewhere), lay out a number of principles they say are applicable across endeavors, whether you're trying to run a four-minute mile or get a promotion at work."
Maritz Motivation Solutions: "The utter explosion of digital content presents countless opportunities for learning. Start here to narrow down your search each week in the often overwhelming landscape of employee engagement thought leadership!"
Allen Communication: "Learn about the latest in employee engagement within various industries. This week's influential authors look at some examples of balancing employee wellness with engagement as well as evidence-based methods to improve engagement."
LinkedIn Talent Blog: "On the whole, people like unconscious bias training: it validates their experiences, opens their eyes to new insights, and shows that their company cares about diversity and inclusion. That's all great. Unfortunately, unconscious bias training just isn't that effective. Research shows that educating, training, and providing feedback to managers are the least effective ways to create a more diverse workforce. This poses a very real challenge when it comes to hiring for diversity. Raising awareness is a good first step, but it's not enough—you need real action."
HR Sherpas: "We had such a good response to my post on 10 HR Ideas that I decided to shoot a quick video sharing 10 ideas for hiring great employees. What would you add to the list? Which idea will you try?"
Bonusly: "Introducing new technology in your organization isn't always easy. There are many considerations, from finding the right tool for your needs (be they communication, marketing, engagement, or any other), to gaining leadership buy-in, and launching it. To make sure you get the most from the time and energy you invest in rolling a new technology out, we put together a list of tried and tested tips that are sure to make a positive impact."
Employee Benefit News: "There is a new wave making its way through HR departments and changing the way benefits managers are looking at everything from recruiting to employee engagement strategies. Speaking recently at the Society for Human Resource Management's annual show in New Orleans, Dan Schawbel, a partner and research director at Future Workplace, an HR executive network and research firm, shared these 10 trends employers can expect in the near future."
Fellow Agents, what are your thoughts on this intelligence? What do you have to add?  What other sources should be consulted? Make entries in the comments log below.
Let's Engage! 
I'm Agent in Engagement Simpson…Gregory F Simpson.
Employee engagement is a critical mission. I hope I can count on your help! Subscribe to the RSS Feed to receive the latest intelligence/insights and/or register to make entries in the comments log.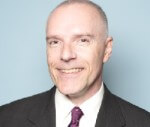 You can follow me @agtinengagement.
Email me at g…@a…t.com.
Connect via LinkedIn at LinkedIn.com/in/GregoryFSimpson.
Learn more about me at gregoryfsimpson.com.
P.S.  First contact? Welcome to the Agent In Engagement community. Explore and join fellow employee engagement operatives in targeting a known thief – alias: Disengagement. Together we can bring this thief to justice and make the world a better place for all companies and their employees.
Other recent Agent in Engagement data/reports by Agent Gregory F Simpson: