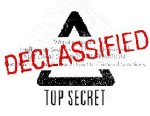 I'm Simpson…Gregory F Simpson, Agent In Engagement.  Below is the latest intelligence briefing on employee engagement. Follow @agtinengagement to stay current with the latest updates.
"These assets have been declassified and should be distributed to fellow "Agents" for review."
SPOTLIGHT ARTICLE
Tiny Pulse: "According to the Wall Street Journal, nearly half of employees who leave jobs do so to get away from their bosses. Since you don't want to lose your best employees, it's critical that you do everything you can to ensure you fill managerial positions with the right people in the first place."
---
Tiny Pulse: "Happiness, satisfaction, engagement — whatever you want to call it has a direct impact on a company's productivity and revenue. Here's a rundown from an infographic put together by Good.co."
Steelcase: "The Steelcase Global Report is the first to explore the relationship between employee engagement and the work environment. It identifies one of the most serious issues facing leading organizations today: Only 13% of workers are highly engaged."
Forbes: "Here's a revolutionary idea: instead of spending money on employee engagement, help your employees learn how to make money, both for the business and for themselves. Then stand back and see whether they're engaged."
Recruiting Trends: "Before they can build a world-class organization of highly engaged employees, HR and talent-acquisition leaders must first understand how critical touch points can permanently affect how employees view the company."
Allen Communication: "Learn about the latest in employee engagement within various industries. This week's influential authors look into employee engagement strategies for managers, how recognition directly impacts engagement and building a workplace of future leaders."
Business 2 Community: "So how can your business rethink how you engage with each employee? Here are 12 places to start."
SHRM: "Our most recent research identified more than 80 different vendors, ranging from always-on pulse surveys to feedback-based performance management systems to social recognition platforms. What does this mean to you, the HR professional?
WeSpire: "Employee Engagement programs, unfortunately, are not effective when developed with a "one size fits all" mindset. Instead, employers need to create programs with diverse offerings that appeal to all of their employees."
 LinkedIn Talent Blog: "Here are three reasons for employee disengagement and guidance you can offer to help them turn the beat around."
Fellow Agents, what are your thoughts on this intelligence? What do you have to add?  What other sources should be consulted? Make entries in the comments log below.
Let's Engage!
I'm Agent in Engagement Simpson…Gregory F Simpson.
Employee engagement is a critical mission. I hope I can count on your help! Subscribe to the RSS Feed to receive the latest intelligence/insights and/or register to make entries in the comments log.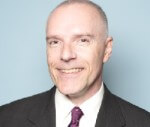 You can follow me @agtinengagement.
Email me at g…@a…t.com.
Connect via LinkedIn at LinkedIn.com/in/GregoryFSimpson.
Learn more about me at gregoryfsimpson.com.
P.S.  First contact? Welcome to the Agent In Engagement community. Explore and join fellow employee engagement operatives in targeting a known thief – alias: Disengagement. Together we can bring this thief to justice and make the world a better place for all companies and their employees.
Other recent Agent in Engagement data/reports by Agent Gregory F Simpson: