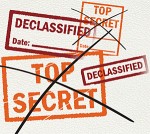 I'm Simpson…Gregory F Simpson, Agent In Engagement.  Below is the latest intelligence briefing on employee engagement. Follow @agtinengagement to stay current with the latest updates.
"These assets have been declassified and should be distributed to fellow "Agents" for review."
SPOTLIGHT ARTICLE
Harvard Business Review: "To understand how some leaders are able to perform both capabilities well, we compared the results for the group in the top quartile of both skills to all other leaders in the data set. We analyzed 40 behaviors and performed a statistical test (t-test) contrasting both group's results. By analyzing the items showing the most significant differences, we performed a factor analysis and identified six clustered groups. These appear to be the behaviors that enable that 13% of leaders to consistently use both sets of leadership skills. We labeled these clusters "behavioral bridges," because the evidence suggests they enable leaders to simultaneously drive for results and practice good interpersonal skills. Obviously, these outcomes single out leaders as possessing six powerful skills that allow them to perform at a much higher level than those who lack these traits."
---
TinyPulse: "In this post, you'll learn everything there is to know about onboarding, including: a) Why companies are struggling with onboarding; b) What employee onboarding is; (c) How onboarding and ROI are linked; (d) What the benefits of effective employee onboarding are; (e) How you can use a checklist to achieve better onboarding; (f) What you shouldn't do during onboarding; (g) How some companies uniquely approach onboarding; (h) How socialization plays a big role in effective onboarding; (i) How mentors can help enact successful onboarding; and (j) How you can determine whether you've met your onboarding goals."
Inc.: "This soon to be released book by Harvard Business School reveals the secret to happiness at work."
Globoforce: "At the end of the day, it doesn't matter which values you say your company lives by if your people managers aren't living and breathing those values and modeling them for their teams. Companies are beginning to realize this, which is why the new role of manager as coach is one of the top six megatrends changing the face of HR and business. There's a real shift in focus from command and control to inspire and empower."
Maritz Motivations Solutions: "The utter explosion of digital content presents countless opportunities for learning. Start here to narrow down your search each week in the often overwhelming landscape of employee engagement thought leadership!"
Allen Communication: "Learn about the latest in employee engagement within various industries. This week's influential authors look at why employee engagement is helpful and why it's a better motivator than fear. They also give a bunch of engagement ideas to managers looking to help out their teams."
Digitalist Magazine: "Unfortunately for the workforce, [Millennials are] also the generation most likely to quit. Let's examine a new report that sheds some light on exactly why that is—and what you can do to keep millennial employees working for you longer."
15Five: "Over the past several months, my eyes have been caught by informative articles on leadership and productivity from the same author. I found an Inc. column so valuable that I asked if I could interview the author for our blog. Fortunately, he agreed to answer several questions about leadership, employee engagement, and organizational health. Marcel Schwantes is principal and founder of Leadership From the Core, a leading provider of servant-leadership training and coaching designed to create healthy, engaged, and profitable work cultures. He is an entrepreneur, executive coach, speaker, columnist, and a servant-leadership evangelist."
Gallup: "Based on Gallup's recent State of the American Workplace report, here are three key concepts to keep in mind for any workplace plan"
Entrepreneur: "Let's face it: The cost of creating positive employee experiences quickly builds up and is often overwhelming — especially for small businesses. But, with the right tools and resources, many companies are able to balance cost and employee experience."
Fellow Agents, what are your thoughts on this intelligence? What do you have to add?  What other sources should be consulted? Make entries in the comments log below.
Let's Engage! 
I'm Agent in Engagement Simpson…Gregory F Simpson.
Employee engagement is a critical mission. I hope I can count on your help! Subscribe to the RSS Feed to receive the latest intelligence/insights and/or register to make entries in the comments log.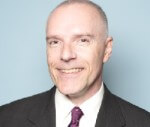 You can follow me @agtinengagement.
Email me at g…@a…t.com.
Connect via LinkedIn at LinkedIn.com/in/GregoryFSimpson.
Learn more about me at gregoryfsimpson.com.
P.S.  First contact? Welcome to the Agent In Engagement community. Explore and join fellow employee engagement operatives in targeting a known thief – alias: Disengagement. Together we can bring this thief to justice and make the world a better place for all companies and their employees
Other recent Agent in Engagement data/reports by Agent Gregory F Simpson: