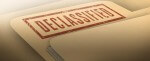 I'm Simpson…Gregory F Simpson, Agent In Engagement.  Below is the latest intelligence briefing on employee engagement. Follow @agtinengagement to stay current with the latest updates.
"These assets have been declassified and should be distributed to fellow "Agents" for review."
SPOTLIGHT ARTICLE
Forbes: "[W]hat holds back many organisations efforts to improve their employee engagement? Well, according to Gallup, 70% percent of the variance between top quartile and bottom quartile performing companies, in terms of employee engagement, can be explained by the quality of that organisation's managers. So, what should firms do? Should they be investing more in their front-line and middle managers?"
---
Employee Connect: "Organizations wish to have employees who put in their earnest endeavors to provide amazing service to its customers. But how do you measure employee loyalty and what drives the decision one way or another? Enter the concept known as the employee Net Promoter Score (eNPS)."
Halogen Software: "To own something means you have embraced it as yours and are personally invested in the outcome. Ownership is driven by the individual, while accountability is driven by managers or leaders. When someone on your team takes ownership of a project, you have confidence that you can count on them to deliver what they have promised."
Forbes: "Companies of all sizes recognize the ineffectiveness of the annual review and the benefit of constant feedback and goal setting."
Chartered Management Institute: "Employee engagement is key to company success, but how can you ensure your business gets it right?"
OfficeVibe: "We put together a complete guide to teach you everything you need to know about employee onboarding, so you can be sure that each new hire is successful."
LinkedIn Talent Blog: "The chairman, CEO and largest shareholder of Berkshire Hathaway, Buffett is one of the most successful investors in the world. But, his cleverness goes beyond smart investing – he's also an incredible manager and has been able to recruit and build a team of people that have helped lead his company to success. And, he's done this by focusing on three particular traits in potential hires: Intelligence, Energy, and Integrity."
ERE Media: "Do your managers do everything possible to enable and empower employees to succeed, or do they let busyness and carelessness prevent employees from getting the information, clarity, and resources they need to succeed?"
Gallup: "Although the people who "experience" brands are generally identified as consumers, customers, shoppers or guests, there is a critical group that companies often overlook: the people who deliver brands and the experiences that come with them."
ERE Media: "Traditionally money was seen as the main incentive used to motivate employees. Employee engagement is not about the financial rewards you provide, it's about the intrinsic motivators that drive people at your company."
Fellow Agents, what are your thoughts on this intelligence? What do you have to add?  What other sources should be consulted? Make entries in the comments log below.
Let's Engage! 
I'm Agent in Engagement Simpson…Gregory F Simpson.
Employee engagement is a critical mission. I hope I can count on your help! Subscribe to the RSS Feed to receive the latest intelligence/insights and/or register to make entries in the comments log.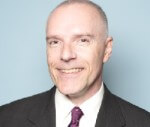 You can follow me @agtinengagement.
Email me at g…@a…t.com.
Connect via LinkedIn at LinkedIn.com/in/GregoryFSimpson.
Learn more about me at gregoryfsimpson.com.
P.S.  First contact? Welcome to the Agent In Engagement community. Explore and join fellow employee engagement operatives in targeting a known thief – alias: Disengagement. Together we can bring this thief to justice and make the world a better place for all companies and their employees.
Other recent Agent in Engagement data/reports by Agent Gregory F Simpson: