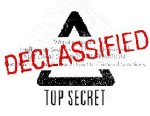 I'm Simpson…Gregory F Simpson, Agent In Engagement.  Below is the latest intelligence briefing on employee engagement. Follow @agtinengagement to stay current with the latest updates.
"These assets have been declassified and should be distributed to fellow "Agents" for review."
SPOTLIGHT ARTICLE
Bonusly: "Problems will inevitably come up, and they will already have become pain points by the time you can address them with a reactive approach. It's worth prioritizing and analyzing culture now, before employees ask. It's important to proactively anticipate employee needs, and design an organizational culture that fosters mutual growth, trust, and esteem among all its members."
---
Office Vibe: "[W]e thought you might like to learn some more unique and creative ways to engage and inspire your teams because outside of the box is where will engagement will reach new heights. Here are 9 less traditional but just as effective ways of engaging your team."
Fast Company: "Over the past two decades or so, conversations about talent have steadily shifted from productivity and career success to personal well-being and happiness. The underlying premise is that employees need to prioritize their own happiness over other career goals: "Don't like your job?" the logic goes, "Quit it." The simplicity of this formula is appealing. But it often leads organizations to make poor hiring and managerial choices, and employees to make bad career moves."
Culture Amp: "Culture Amp was proud to sponsor IMPACT 2017 at the end of May. The annual conference from Bersin by Deloitte explores how HR, learning and talent leaders — or people geeks, as we call them — should respond to new technologies, new definitions of work, and changes in worker expectations. After fascinating conversations with People leaders at the Culture Amp booth and a bunch of thought-provoking conference sessions, three thoughts lingered in my mind."
Maritz Motivations Solutions: "The utter explosion of digital content presents countless opportunities for learning. Start here to narrow down your search each week in the often overwhelming landscape of employee engagement thought leadership!"
Allen Communication: "Learn about the latest in employee engagement within various industries. This week's influential authors look at the best methods to improve engagement as well as some of the best practices to avoid hurting it."
Globoforce: "A new white paper – 6 Megatrends Changing the Face of HR and Business – gives you that glimpse. Based on insights gathered from Globoforce's WorkHuman Executive Forums, these megatrends illustrate a shift to more human-centric approaches to work. In the WorkHuman Radio podcast embedded at the top of this post, Derek Irvine, VP of strategy and consulting at Globoforce, discusses five of the six megatrends. If you prefer to read about the megatrends, I've provided a high-level overview below with links to resources where you can learn more."
Entrepreneur: "So, what's the cost-effective secret to improving employee engagement? Building and maintaining a values-based culture."
GetHppy: "Negative feedback is most fruitful when there is already a culture of negative criticism in the office – which is not to say that everybody is always criticizing each other, but rather that everyone understands the language and purpose of negative feedback when it becomes necessary. To start developing that culture in your place of work, check out this new guide to negative feedback from Headway Capital. You'll be surprised at the positive effect it can have!"
Harvard Business Review: "Over and over again, organizations are unable to appoint the right leaders. According to academic estimates, the baseline for effective corporate leadership is merely 30%, while in politics, approval ratings oscillate between 25% and 40%. In America, 75% of employees report that their direct line manager is the worst part of their job, and 65% would happily take a pay cut if they could replace their boss with someone better. A recent McKinsey report suggests that fewer than 30% of organizations are able to find the right C-suite leaders, and that newly appointed executives take too long to adapt." "In our view, there are three critical errors organizations must fix in order to upgrade their selection efforts."
Fellow Agents, what are your thoughts on this intelligence? What do you have to add?  What other sources should be consulted? Make entries in the comments log below.
Let's Engage! 
I'm Agent in Engagement Simpson…Gregory F Simpson.
Employee engagement is a critical mission. I hope I can count on your help! Subscribe to the RSS Feed to receive the latest intelligence/insights and/or register to make entries in the comments log.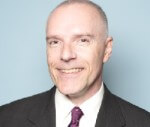 You can follow me @agtinengagement.
Email me at g…@a…t.com.
Connect via LinkedIn at LinkedIn.com/in/GregoryFSimpson.
Learn more about me at gregoryfsimpson.com.
P.S.  First contact? Welcome to the Agent In Engagement community. Explore and join fellow employee engagement operatives in targeting a known thief – alias: Disengagement. Together we can bring this thief to justice and make the world a better place for all companies and their employees.
Other recent Agent in Engagement data/reports by Agent Gregory F Simpson: