I'm Simpson…Gregory F Simpson, Agent in Engagement.
I'm a trained (MBA) Employee Engagement Operative targeting a thief that is a known associate of 50-70% of all employees. Alias: "Disengagement" According to the latest intelligence, this thief steals an estimated $550 billion from the US economy annually.
My mission is to help an organization and its employees to identify "Disengagement" and bring the thief to justice. The company and its employees can succeed by forming an alliance in which the company focuses on its employees by investing in the development of their careers and networks and where employees focus on the success of the company by being actively committed to the organization and its goals.
It is a critical operation and one I've been preparing for through my fieldwork with Fortune 150 companies. My plan targets four primary areas of opportunity:
Employee-Manager relationship
Recognition and Rewards
Growth and Development
Opportunity for Advancement
While there is no one-size-fits-all approach, by intensifying the efforts in the areas above, "Disengagement" will be forced to yield.
To triumph over "Disengagement," I need your help. For my next assignment, I want to return to headquarters and lead employee engagement operations. If you need an Agent in Engagement on your team, let's engage!
I'm excited about this opportunity to connect with fellow "Agents." Subscribe to the RSS Feed to receive the latest updates and/or register  to comment on posts.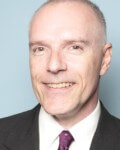 Follow me @agtinengagement.
Email me at g…@a…t.com.
Learn more about me at www.gregoryfsimpson.com.